Our complaints policy
We are committed to providing a high-quality legal service to all our clients. Wherever our service is unacceptable, unsatisfactory, or falls below our usual standard then we need you to tell us about it.  This will help us to improve our standards.

If you have a complaint, including a complaint about a bill, please contact us with the details.
What will happen next?
We will send you a letter acknowledging receipt of your complaint normally within three days of receiving it, enclosing a copy of this procedure.

We will then investigate your complaint. This will normally involve passing your complaint to Phil Bramhall, our Principal, who will review your file.

Unless the complaint is accepted and resolved by letter, Phil Bramhall will arrange a meeting with you to discuss and hopefully resolve your complaint. He will aim to do this within 14 days of sending you the acknowledgement letter.

Within three days of the meeting, Phil Bramhall will write to you to confirm what took place and any solutions he has agreed with you.

If you do not want a meeting or it is not possible, Phil Bramhall will send you a detailed written reply to your complaint, including his suggestions for resolving the matter, normally within 21 days of sending you the acknowledgement letter.  

At this stage, if you are still not satisfied, you should contact us again and we will arrange for Phil Bramhall to review his own decision or arrange for review by another local solicitor.

We will write to you normally within 21 days of receiving your request for a review, confirming our final position on your complaint and explaining our reasons.

If you are still not satisfied and you are an individual, very small business, charity, club or a trust,

 

you can contact the Legal Ombudsman

, 

PO Box 6806, Wolverhampton, WV1 9WJ, about your complaint. Any complaint to the Legal Ombudsman must usually be made within six months of the date of our final written response on your complaint but for further information, you should contact the Legal Ombudsman on 0300 555 0333

 

or at 

enquiries@legalombudsman.org.uk

.

If your complaint is about a bill, in certain circumstances you may also have the right to object to the bill by applying to the court for an assessment of the bill under Part III of the Solicitors Act 1974. In these circumstances, the Legal Ombudsman may not deal with the complaint.  If all or part of a bill remains unpaid, the firm may be entitled to charge interest.

If we have to change any of the timescales above, we will let you know and explain why.

Phil Bramhall

 will personally handle any complaints a client may have.
Assessing and recording complaints
All complaints received from clients will be dealt with and recorded in a central complaints file. The data collected from this file will help to improve the business and our client's experience in general. The data will form the basis of our annual general review.
Definition of a complaint
An expression of dissatisfaction.
  Phil Bramhall is the most competent advisor on employment law issues that I have encountered in over 20 years in the industry. Real pragmatism and a proven ability to meet the needs of the most demanding of clients combines to produce an overall service offering that is second to none.  
Russ McCallion, Human Resources Director, PD Ports PLC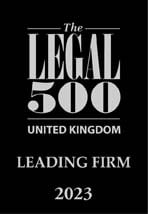 What makes the Bramhalls team unique is the relationship development. They know us and our business. They visit all our services to better understand them.'  
Legal500 Referee
  I have no reservation in highly recommending Bramhalls, I write to express my sincere and heartfelt appreciation and gratitude to a team of professional lawyers who are exceptional at what they do! 
Sudhakar Surampally, Human Resources , Poundstretcher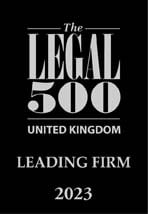 Our charity's main contact is Rehan Pasha. We believe he genuinely cares about our organisation's success. He goes the extra mile, always speedy with responses, always thinking tactically. What I really like is his nuanced understanding of the charity, the relationships/tensions, the wider political and economic considerations on all our decisions.! 
Legal500 Referee
  It is an absolute pleasure working with the team at Bramhalls. They don't overcomplicate matters or try to tie you up in lots of legal jargon. We have worked with the team for over 10 years now and they know our business and culture really well, which helps them to advise based on the realities of the operating environment. Whenever we need some advice or a second opinion, they are always on hand to guide us and their calm and consistent approach helps us to deal with matters quickly and efficiently.  
Zoe Brunswick, Group Human Resources Director, RSK.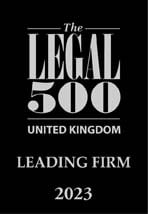 The Bramhalls team strives to get to know your business, as well as your HR team. They tailor their approach to the level of competence you have, so as not to tell you what you already know!  
Legal500 Referee
Worth every Penny
Corporate Personnel Services, Conwy County Borough Council
Phil and the team at Bramhalls have provided employment law advice to me and the HR team at the college for over 12 years. They are great and fun to work with. They understand our organisation, are knowledgeable about the Education Sector and they're always quick to grasp the matter at hand. They provide pragmatic advice to enable us to move forward in a sensible way and are always quick to respond. 
Sue Atkinson, Director of Human Resources,  Warrington & Vale Royal College.
 Rehan is a lovely guy who is very knowledgeable and considerate. My experience on every occasion over the past 6 years has been excellent. If I experience a problem where I need advice for a situation, it doesn't matter who answers the phone, I know I will get the best advice in a way that I understand the thought process of how the recommendations have been considered. They are a lovely friendly team, who I will continue to recommend on  a daily basis to fellow HR professionals who need employment law advice. 
Jenny Cook, Head of HR, Dover Fueling Solutions.
 I have used many law firms throughout my career in further education, including the top tier firms, but the speed and quality of service we get from Phil and his team beats them all. Their approach gives good value for money and I enjoy working with them.  
Dhesi, Principle/CEO, Cheshire College - South & West.
Bramhalls have provided us with employment law support for several years. This has covered many different aspects of day to day employment issues including recruitment, sickness and disciplinary. We have benefited from discussing issues directly with a specialists and have always received excellent and quick advice. This professional advice has saved us a significant amount of time and money and we have with their help managed to bring sensitive issues to a satisfactory conclusion for all parties. I would have no hesitation in recommending Bramhalls to other Companies.
Sandra Forkin. HR & HS Manager, Imperial Machine Company Ltd
Billington's longstanding relationship (over two decades) with Bramhalls has always been a partnership based on trust. Bramhalls provides a personal service, and its team of senior solicitors consistently takes care of our corporate concerns and employment matters with our best interests at heart. They deliver cost effective, honest legal advice, with integrity and professionalism always at the fore.
Phil has an exceptional understanding of the law, but more importantly, he has a very astute business acumen and he is able to advise on practical and strategic angles and not solely on legalities
Lindsey Broadbent, Group People Director, The Billington Group
Really approachable, results focused and not just there to advise what the law is - more about finding the best solution for clients in the real world - not something you get from every lawyer! 
Toby Williamson, , QED Legal
I need good advice, but I also need it quickly; hence the reason I have had a 15 year association with Phil and his team.
Andrew Waldron, Managing Director, ADR Network