We work with all industry sectors
Bramhalls Solicitors work with the private, public and third sector providing bespoke Employment Law support packages. Trading since 2005 there isn't much we have not dealt with over the years, so are sure we can support you whatever your requirements are.
  Phil Bramhall is the most competent advisor on employment law issues that I have encountered in over 20 years in the industry. Real pragmatism and a proven ability to meet the needs of the most demanding of clients combines to produce an overall service offering that is second to none.  
Russ McCallion, Human Resources Director, PD Ports PLC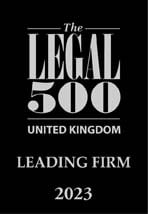 What makes the Bramhalls team unique is the relationship development. They know us and our business. They visit all our services to better understand them.'  
Legal500 Referee
  I have no reservation in highly recommending Bramhalls, I write to express my sincere and heartfelt appreciation and gratitude to a team of professional lawyers who are exceptional at what they do! 
Sudhakar Surampally, Human Resources , Poundstretcher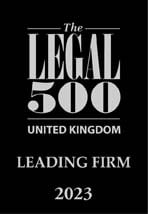 Our charity's main contact is Rehan Pasha. We believe he genuinely cares about our organisation's success. He goes the extra mile, always speedy with responses, always thinking tactically. What I really like is his nuanced understanding of the charity, the relationships/tensions, the wider political and economic considerations on all our decisions.! 
Legal500 Referee
  It is an absolute pleasure working with the team at Bramhalls. They don't overcomplicate matters or try to tie you up in lots of legal jargon. We have worked with the team for over 10 years now and they know our business and culture really well, which helps them to advise based on the realities of the operating environment. Whenever we need some advice or a second opinion, they are always on hand to guide us and their calm and consistent approach helps us to deal with matters quickly and efficiently.  
Zoe Brunswick, Group Human Resources Director, RSK.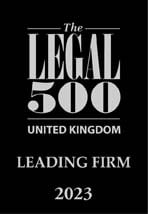 The Bramhalls team strives to get to know your business, as well as your HR team. They tailor their approach to the level of competence you have, so as not to tell you what you already know!  
Legal500 Referee
Worth every Penny
Corporate Personnel Services, Conwy County Borough Council
Phil and the team at Bramhalls have provided employment law advice to me and the HR team at the college for over 12 years. They are great and fun to work with. They understand our organisation, are knowledgeable about the Education Sector and they're always quick to grasp the matter at hand. They provide pragmatic advice to enable us to move forward in a sensible way and are always quick to respond. 
Sue Atkinson, Director of Human Resources,  Warrington & Vale Royal College.
 Rehan is a lovely guy who is very knowledgeable and considerate. My experience on every occasion over the past 6 years has been excellent. If I experience a problem where I need advice for a situation, it doesn't matter who answers the phone, I know I will get the best advice in a way that I understand the thought process of how the recommendations have been considered. They are a lovely friendly team, who I will continue to recommend on  a daily basis to fellow HR professionals who need employment law advice. 
Jenny Cook, Head of HR, Dover Fueling Solutions.
 I have used many law firms throughout my career in further education, including the top tier firms, but the speed and quality of service we get from Phil and his team beats them all. Their approach gives good value for money and I enjoy working with them.  
Dhesi, Principle/CEO, Cheshire College - South & West.
Bramhalls have provided us with employment law support for several years. This has covered many different aspects of day to day employment issues including recruitment, sickness and disciplinary. We have benefited from discussing issues directly with a specialists and have always received excellent and quick advice. This professional advice has saved us a significant amount of time and money and we have with their help managed to bring sensitive issues to a satisfactory conclusion for all parties. I would have no hesitation in recommending Bramhalls to other Companies.
Sandra Forkin. HR & HS Manager, Imperial Machine Company Ltd
Billington's longstanding relationship (over two decades) with Bramhalls has always been a partnership based on trust. Bramhalls provides a personal service, and its team of senior solicitors consistently takes care of our corporate concerns and employment matters with our best interests at heart. They deliver cost effective, honest legal advice, with integrity and professionalism always at the fore.
Phil has an exceptional understanding of the law, but more importantly, he has a very astute business acumen and he is able to advise on practical and strategic angles and not solely on legalities
Lindsey Broadbent, Group People Director, The Billington Group
Really approachable, results focused and not just there to advise what the law is - more about finding the best solution for clients in the real world - not something you get from every lawyer! 
Toby Williamson, , QED Legal
I need good advice, but I also need it quickly; hence the reason I have had a 15 year association with Phil and his team.
Andrew Waldron, Managing Director, ADR Network
Some Of Our Clients