Bramhalls Limited GDPR Privacy Notice
Bramhalls Limited ('Bramhalls' or 'We') is a data controller.
We are committed to protecting the privacy and security of our clients' personal and confidential information.
We will comply with the data protection principles when gathering and using personal information, as set out in the General Data Protection Regulation ('GDPR') and Data Protection Act 2018 ('DPA').
We may collect information during the course of providing legal advice services to our clients. This may include information about your identity, passport, drivers licence, utility bills, your name, contact details (i.e. address, home and mobile phone numbers, email addresses), financial data including bank details, salary, annual leave, pension and benefits of you and your employees, workers and agents, personnel files, start dates, place of work, employment terms, performance, appraisals, performance reviews, work-output, time and attendance records, offer letters, employment contracts, benefits applications, social media activity, performance management/improvement plans, disciplinary, grievance, redundancy and other termination data.
As employment lawyers we frequently advise and assist our clients on workplace discrimination matters and claims. We may collect other special category data such as gender, marital status, race, ethnicity, nationality, religious beliefs, sexual orientation, disability and health, medical conditions, sickness and fitness to work records, the health or medical conditions of a family member, age, political opinions and Trade Union membership, as well as data concerning criminal convictions and Disclosure and Barring Service (DBS) checks.
We cannot force you to provide us with information. However, if you fail to do so we may be unable to comply with our obligations or advise you properly or at all. If you have concerns about the way we deal with your personal information, please let us know and we will explain the legal basis of our actions.
How we collect the information
We may collect this information from you, your agents and employees, your associated employers, share scheme and pension administrators, benefits providers, medical and occupational health professionals, expert witnesses, barristers, employee representatives, trade unions, ACAS, the employment tribunal and employment appeal tribunal service, the courts, and other professionals and as otherwise available in the public domain.
Why we collect the information and how we use it
We will typically collect and use this information for the performance of a contract with you, to provide legal advice services, taking your instructions, setting you up as a client, assisting you with a tribunal claim or court action, invoicing, business management including accounting and auditing, marketing or sending employment law updates to you, or to take steps to enter into a contract; for compliance with a legal or professional obligation; and for the purposes of our legitimate interests (or those of a third party but only if these are not overridden by your interests, rights or freedoms). We may use your personal information where we need to protect your interests or someone else's, or where it is needed in the public interest or for official purposes.   
We may use special category and criminal records data in order to establish, exercise or defend a legal claim, or to carry out our legal obligations or exercise specific rights in the field of employment law.
We seek to ensure that our information collection and processing is always proportionate. We will notify you of any material changes to information we collect or to the purposes for which we collect and process it.
How we may share the information
We may also need to share some of the above categories of personal information and special category information with other parties, such as external contractors, consultants, occupational health providers, insurers, the court, the employment tribunal, ACAS, and our professional advisers and with potential purchasers of some or all of our business or on a re-structuring. Information will be anonymised where practicable, but this may not always be possible, for example we may need to comply with an Order of the tribunal or court.
We may also be required to share some personal information with regulators, third party litigants or as required to comply with the law.
Where information may be held
Information is stored at our offices and computer systems, as well as by our representatives and agents, as mentioned above.
We do not usually transfer information internationally without your consent unless it is part of your own group of companies. If we transfer information outside the European Economic Area, we will consider whether there is an adequacy decision by the European Commission and take appropriate measures and checks, as required by law.
How long we keep your information
We keep your information no longer than is necessary for the purposes for which the personal information is processed and to comply with any legal, tax accountancy and reporting obligations or any contractual requirements we have with you. Usually this will mean we retain information for at least 7 years after we cease acting for you.
Your rights
Please contact Phil Bramhall, who can be contacted on 01244 888 002 or phil@bramhalls.com if (in accordance with applicable law) you would like to correct or request access to information that we hold relating to you or if you have any questions about this notice. You also have the right to ask Phil Bramhall for some but not all of the information we hold and process to be erased (the 'right to be forgotten') in certain circumstances. Phil Bramhall will provide you with further information about the right to be forgotten, if you ask for it.
Please note if you object to or restrict the processing of your personal data it may not be possible for us to continue to act for you in relation to your employment law matter.
If you have provided consent for the processing of your data, you have the right (in certain circumstances) to withdraw consent at any time which will not affect the lawfulness of the processing before your consent was withdrawn.
Keeping your information secure
We have appropriate security measures in place to prevent personal information from being accidentally lost or used or accessed in an unauthorised way. We limit access to your personal information to those who have a genuine business need to know it. Those processing your information will do so only in an authorised manner and are subject to a duty of confidentiality.
We also have procedures in place to deal with any suspected data security breach. We will notify you and any applicable regulator of a suspected data security breach where we are legally required to do so.
How to complain
We hope that we can resolve any query or concern you raise about our use of your information. If not, and you think we have not complied with the requirements of the General Data Protection Regulation or the Data Protection Act 2018, you have the right to contact the Information Commissioners' Office.
Non-Client complaints procedure
If you believe that we have behaved dishonestly, illegally, in breach of the SRA's principles, or for some other reason you are dissatisfied with our conduct and you are not a client of this firm, you should raise the subject of your complaint with the person with whom you are dealing, or against whom the complaint is made, and if your complaint is not resolved to your satisfaction at that level you should email phil@bramhalls.com or write to us at the office address, with details of your complaint, and marked "Private and Confidential for the attention of the Compliance Manager.
The time limits for bringing a complaint to our attention are within six months of the event giving rise to your complaint, or within three months of you becoming aware of the circumstances giving rise to it, whichever is the later.
We will let you know within 14 days of receipt of your complaint in writing how and in what timescale we propose to deal with your complaint depending on its nature, and in most circumstances, we would expect that timescale not to exceed 28 days. It is likely to be dealt with by Phil Bramhall, the owner of the firm. At any stage if you are unhappy with the way in which we deal with your complaint you may ask the Legal Ombudsman and/or the SRA whether they will investigate your complaint. The Ombudsman's address is contained in the Client Complaints Procedure above and a link to the SRA is on our home page. If you are legally represented in the matter giving rise to your complaint please note that we will only correspond with your solicitor.
Bramhalls, The Old Reading Room, 76 Eastham Village Road, Eastham Village, Wirral, CH62 0AW.
  Phil Bramhall is the most competent advisor on employment law issues that I have encountered in over 20 years in the industry. Real pragmatism and a proven ability to meet the needs of the most demanding of clients combines to produce an overall service offering that is second to none.  
Russ McCallion, Human Resources Director, PD Ports PLC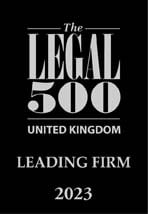 What makes the Bramhalls team unique is the relationship development. They know us and our business. They visit all our services to better understand them.'  
Legal500 Referee
  I have no reservation in highly recommending Bramhalls, I write to express my sincere and heartfelt appreciation and gratitude to a team of professional lawyers who are exceptional at what they do! 
Sudhakar Surampally, Human Resources , Poundstretcher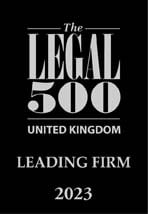 Our charity's main contact is Rehan Pasha. We believe he genuinely cares about our organisation's success. He goes the extra mile, always speedy with responses, always thinking tactically. What I really like is his nuanced understanding of the charity, the relationships/tensions, the wider political and economic considerations on all our decisions.! 
Legal500 Referee
  It is an absolute pleasure working with the team at Bramhalls. They don't overcomplicate matters or try to tie you up in lots of legal jargon. We have worked with the team for over 10 years now and they know our business and culture really well, which helps them to advise based on the realities of the operating environment. Whenever we need some advice or a second opinion, they are always on hand to guide us and their calm and consistent approach helps us to deal with matters quickly and efficiently.  
Zoe Brunswick, Group Human Resources Director, RSK.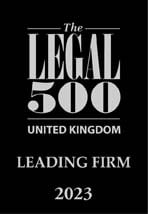 The Bramhalls team strives to get to know your business, as well as your HR team. They tailor their approach to the level of competence you have, so as not to tell you what you already know!  
Legal500 Referee
Worth every Penny
Corporate Personnel Services, Conwy County Borough Council
Phil and the team at Bramhalls have provided employment law advice to me and the HR team at the college for over 12 years. They are great and fun to work with. They understand our organisation, are knowledgeable about the Education Sector and they're always quick to grasp the matter at hand. They provide pragmatic advice to enable us to move forward in a sensible way and are always quick to respond. 
Sue Atkinson, Director of Human Resources,  Warrington & Vale Royal College.
 Rehan is a lovely guy who is very knowledgeable and considerate. My experience on every occasion over the past 6 years has been excellent. If I experience a problem where I need advice for a situation, it doesn't matter who answers the phone, I know I will get the best advice in a way that I understand the thought process of how the recommendations have been considered. They are a lovely friendly team, who I will continue to recommend on  a daily basis to fellow HR professionals who need employment law advice. 
Jenny Cook, Head of HR, Dover Fueling Solutions.
 I have used many law firms throughout my career in further education, including the top tier firms, but the speed and quality of service we get from Phil and his team beats them all. Their approach gives good value for money and I enjoy working with them.  
Dhesi, Principle/CEO, Cheshire College - South & West.
Bramhalls have provided us with employment law support for several years. This has covered many different aspects of day to day employment issues including recruitment, sickness and disciplinary. We have benefited from discussing issues directly with a specialists and have always received excellent and quick advice. This professional advice has saved us a significant amount of time and money and we have with their help managed to bring sensitive issues to a satisfactory conclusion for all parties. I would have no hesitation in recommending Bramhalls to other Companies.
Sandra Forkin. HR & HS Manager, Imperial Machine Company Ltd
Billington's longstanding relationship (over two decades) with Bramhalls has always been a partnership based on trust. Bramhalls provides a personal service, and its team of senior solicitors consistently takes care of our corporate concerns and employment matters with our best interests at heart. They deliver cost effective, honest legal advice, with integrity and professionalism always at the fore.
Phil has an exceptional understanding of the law, but more importantly, he has a very astute business acumen and he is able to advise on practical and strategic angles and not solely on legalities
Lindsey Broadbent, Group People Director, The Billington Group
Really approachable, results focused and not just there to advise what the law is - more about finding the best solution for clients in the real world - not something you get from every lawyer! 
Toby Williamson, , QED Legal
I need good advice, but I also need it quickly; hence the reason I have had a 15 year association with Phil and his team.
Andrew Waldron, Managing Director, ADR Network